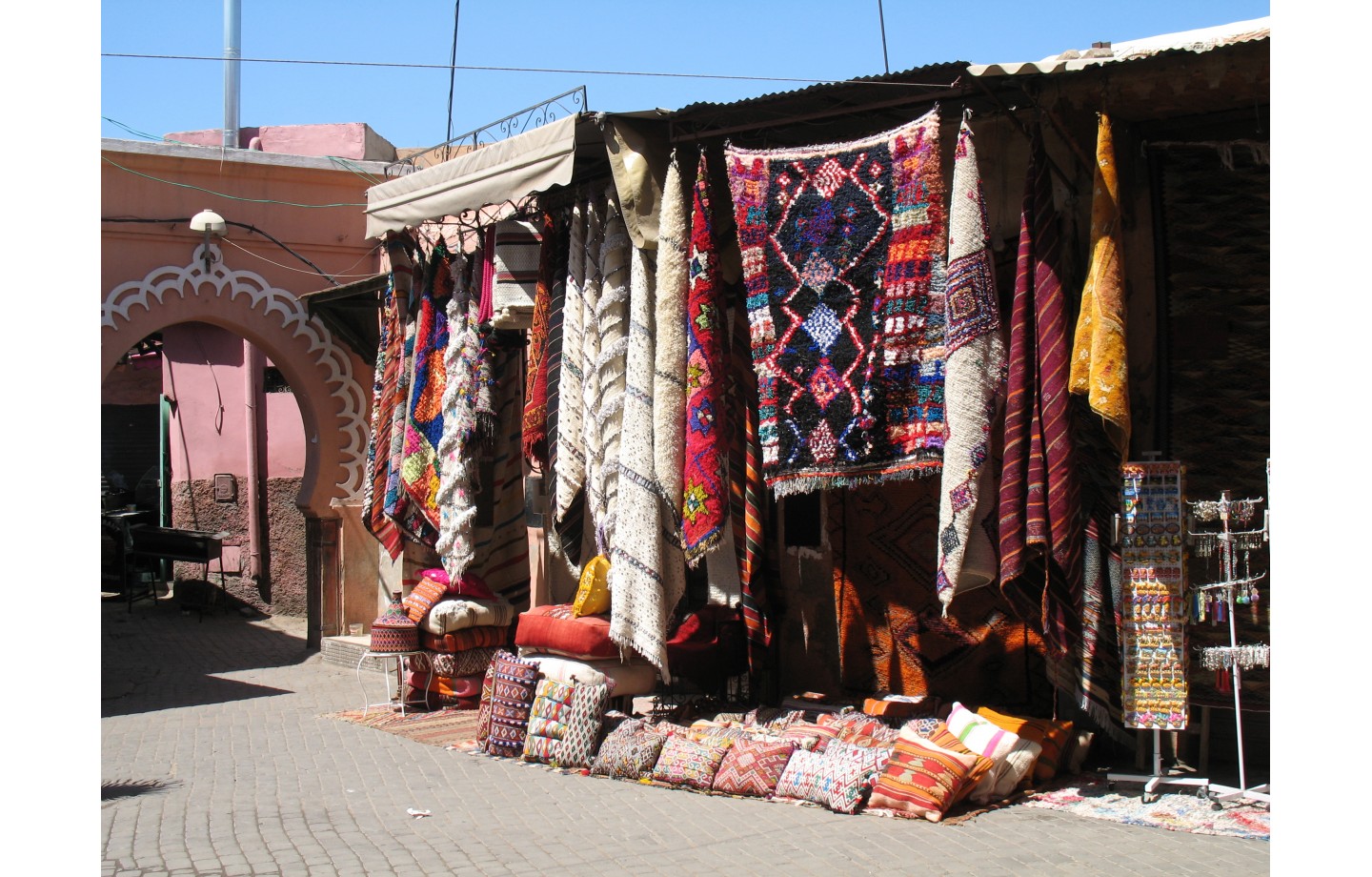 Ah, moroccan rugs...
We all dreamed in front of the Moroccan carpets offered in the souks of Marrakech. 
Whether it is the sobriety of the beni ouarain, the finesse of the kilims work, the richness of the colors of the boujad, the modern work of art of the boucharouite, the art of the Moroccan carpets is impressive. 
Directly from the souk at the auction of the carpets of Marrakech, we offer you carpets of very high quality, all being unique authentic pieces.
The h'sira is the traditional mat used throughout the Maghreb as a floor covering of rural habitats and which also decorates the floors and walls of mosques and zauias. 
The mat is made of palm leaves, and then embroidered with coloured wool.